Perlau Gwyn: Your Trusted Dentist for Exceptional Dental Care in Cardiff
Welsh translation: Pearly Whites
It's often said that a smile is the best accessory one can wear. At Perlau Gwyn Dental Care, we couldn't agree more. As a leading Dentist in Cardiff, we are passionate about helping you achieve a smile that you can be proud of - a smile that brightens your day and boosts your confidence.
A Rich History and a Fresh Perspective
You know you're in safe hands
Located in the heart of Cardiff City Centre, Perlau Gwyn Dental Care is a beacon of dental expertise.
Built upon extensive experience within the field of dental it's a place where generations of families have found solace and solutions for their dental woes.
The clinic's foundation is built on a mix of traditional values and cutting-edge dental techniques, ensuring you receive the best of both worlds.
Comprehensive Dental Services in Cardiff
---
Whether it's a routine check-up, an aesthetic upgrade, or a corrective procedure, we've got you covered. Our wide range of dental services are designed to cater to a variety of needs. We offer:
General Dentistry
Our dedicated team of Cardiff Dentists provides a full spectrum of general dental services including oral hygiene, dentures, white fillings, and gum disease treatment.
Cosmetic Dentistry
Dreaming of a dazzling smile? Our cosmetic dentistry services like porcelain veneers, crowns and bridges, and teeth whitening can transform your dream into reality.
Facial Aesthetics
At Perlau Gwyn, our care goes beyond your teeth. Our facial aesthetics services offer wrinkle reduction and dermal fillers, ensuring a holistic approach to your appearance.
Our Services: More Than Just a Dental Check-Up
What Makes Us So Different?
At Perlau Gwyn, we understand that dental care is a holistic experience. Our range of services reflects our dedication to your oral health:
Preventive Care: We believe in prevention over cure. Regular check-ups and cleanings can go a long way in maintaining your oral health.
Facial Aesthetics: Beyond teeth, we care about your overall facial aesthetics. Our treatments, such as lip fillers, are curated to enhance your natural beauty.
Financing Options: Quality dental care should be accessible to all. Hence, we offer a variety of pricing structures to ensure everyone can afford a healthy smile.
Discover more: Navigate Our Blog Or Contact Us
Keen to stay updated with the latest in dental care, or simply curious about specific treatments like Invisalign in Cardiff? Dive into our blog to quench your thirst for knowledge.
If you wish to start your journey towards impeccable oral health with us, do not hesitate to contact our dedicated team.
Client Testimonials
---
"Great ddvice & first Class treatment. I would definitely recommend"
"Very professional & calm. I was really happy with how it went"
"They are absolutely gorgeous. I can't stop looking at them & smiling"
"I wanted a more defined but natural lip outline. I'm so happy with them and would recommend Iman 100%"
"Excellent treatment! Lovely people who make you feel relaxed & comfortable"
I am very pleased with everything Iman does for me, totally professional, kind and extremely informative.
Amazing, great advice and treatment. Great with the kids too.
Always caring, explaining clearly not only what is being done, but potential for any future work. Definitely taken the fear out of going to the dentist!
Excellent service, very accommodating at short notice.
Very good and efficient service.
It has been the best dental experience I have ever had.
Very professional approach and reassuring staff.
Excellent treatment, lovely people who make you feel relaxed and comfortable and well looked after. Highly recommended.
Latest Transformations
---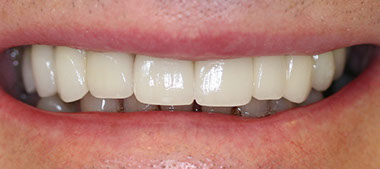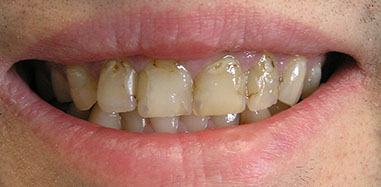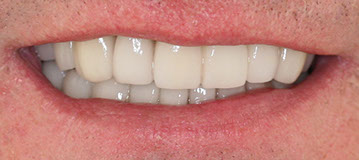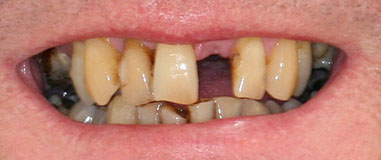 FAQs - Dental Care In Cardiff
---
Due to various factors such as high demand, limited resources, and operational constraints, some dentists may not be able to accommodate NHS patients at all times. Additionally, some practices might have reached their capacity for NHS services, leading to restrictions.
The National Health Service (NHS) operates on a government-funded model, which allows dentists to provide essential dental treatments at subsidized rates. The lower costs are intended to make dental care more accessible and affordable for the general public.
Due to various factors such as high demand, limited resources, and operational constraints, some dentists may not be able to accommodate NHS patients at all times. Additionally, some practices might have reached their capacity for NHS services, leading to restrictions.
The choice between private and NHS dentists depends on individual preferences, treatment needs, and budget. Private dentists often offer a more comprehensive range of services, personalized care, and flexibility in appointment scheduling. However, NHS dentists cater to essential dental needs at lower costs.
Private dental care in the UK can be financed through various means. Some options include dental insurance, payment plans offered by dental practices, and setting aside a budget for routine check-ups while seeking NHS treatment for more basic dental needs.
Private dentists can be worth the investment for those seeking specialized or cosmetic treatments beyond what the NHS covers. They often provide high-quality care, modern technology, and a greater focus on patient comfort.
Private dental treatment costs in the UK can be higher due to factors such as the use of advanced technology, personalized care, longer appointment times, and the expertise of dentists who have pursued additional training and certifications.
Selecting a private dentist involves considering factors like their qualifications, experience, range of services offered, patient reviews, and proximity to your location. Consultation visits and discussions with the dentist can also help you assess their compatibility with your needs.
The higher costs associated with private dentists stem from the individualized attention , specialized services, advanced equipment, and premium materials used in treatments. Additionally, private practices bear the full cost burden without NHS subsidies.
LATEST OFFERS
Book your check-up today
Book your your consultation now
INTEREST FREE FINANCE
Get 0% Finance Available On All Treatments